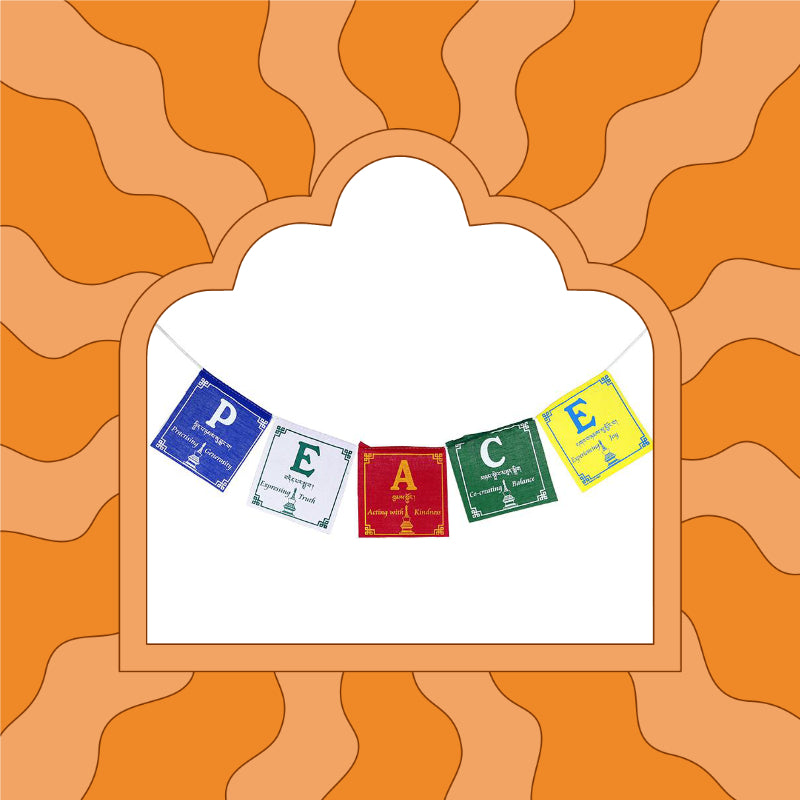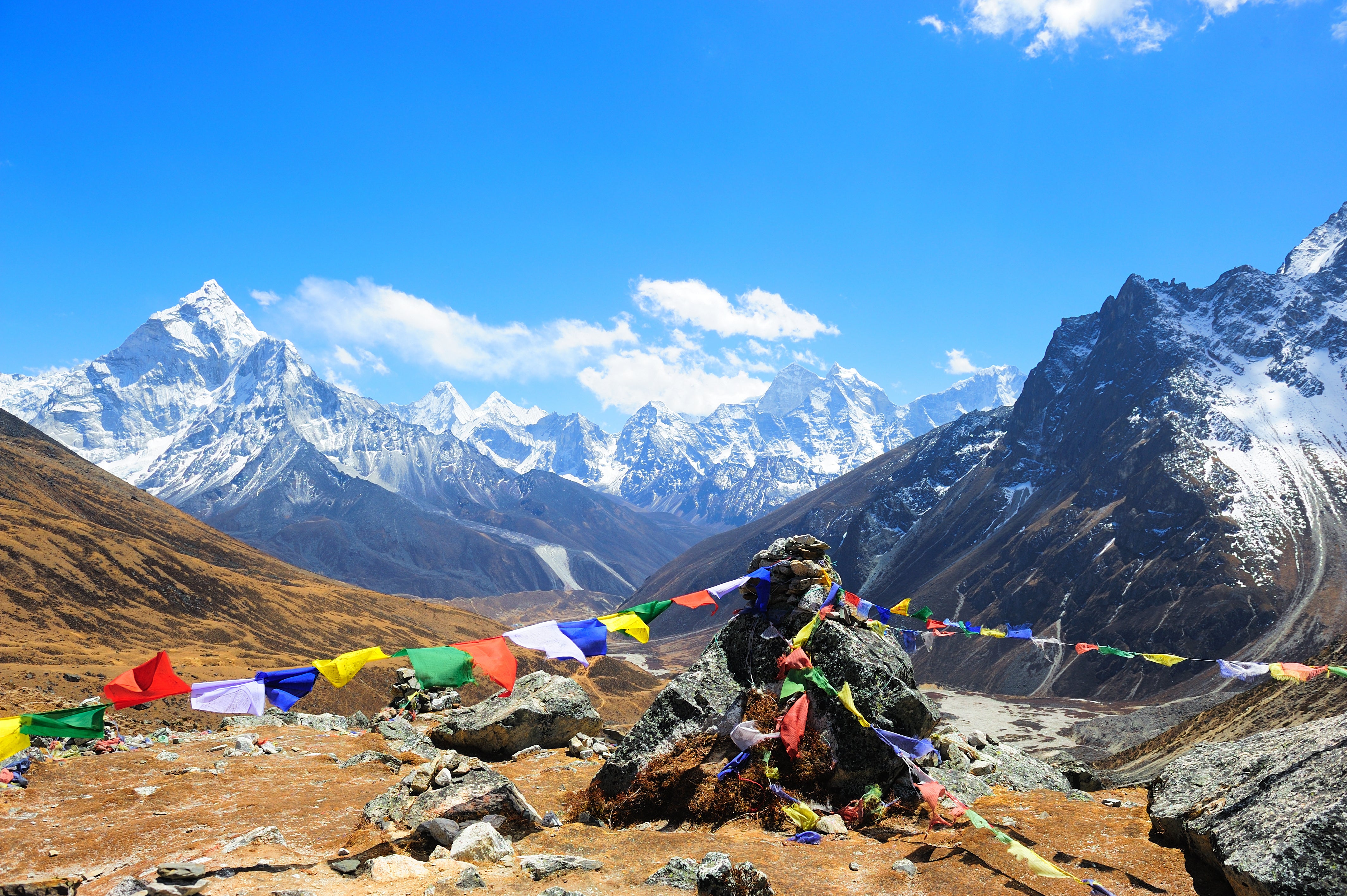 Buddhistische Gebetsfahne "Peace"
Sale price

€8,00
Regular price
(/)
---
Buddhistische Gebetsfahnen Frieden
"Wenn wir keinen Frieden haben, liegt es daran, dass wir vergessen haben, dass wir zusammen gehören." Mutter Teresa 
"Imagine there's no countries. It isn't hard to do. Nothing to kill or die for. And no religion, too. Imagine all the people
Living life in peace." Imagine von John Lennon
5 farbige Fahnen die das Wort Peace -Frieden, ergeben an einer Schnur. 
Gebetsfahnen senden ständig heilvolle Energien, positive Erwartungen und Hoffnungen sowie segensreiche Mantras und Gebete aus. Das ist die jahrhundertelange Erfahrung der Tibeter. Eine Gebetsfahne im Garten oder an einen anderen besonderen Ort, erinnert uns an die Kraft unserer Gedanken und Wünsche. Sie kann uns helfen für einen Augenblick in unserem hektischen Alltag innezuhalten und im Jetzt zu verweilen.
In den Bergen des Himalayas sind Buddhistische Gebetsfahnen auf allen Pässen und Berggipfeln zu sehen. Die tibetische Praxis stammt wahrscheinlich aus dem elften Jahrhundert. Der Dalai Lama nennt es die "Wissenschaft des Geistes".
Gebetsfahnen mit ihren fünf verschiedenen Farben, stehen für die fünf Elemente:
Blau - Luft
Grün – Wasser
Rot – Feuer
Weiß - Raum
Gelb - Erde
Um ihre Kraft zu verstärken sind sie mit buddhistischen Motiven, Texten und Mantras bedruckt.
Material: Polyamid
Einseitig bedruckt
Farben: gelb, grün, weiss, rot und blau
Grösse der Fahnen: 13 x 12.5 cm
Länge der Schnur: 93 cm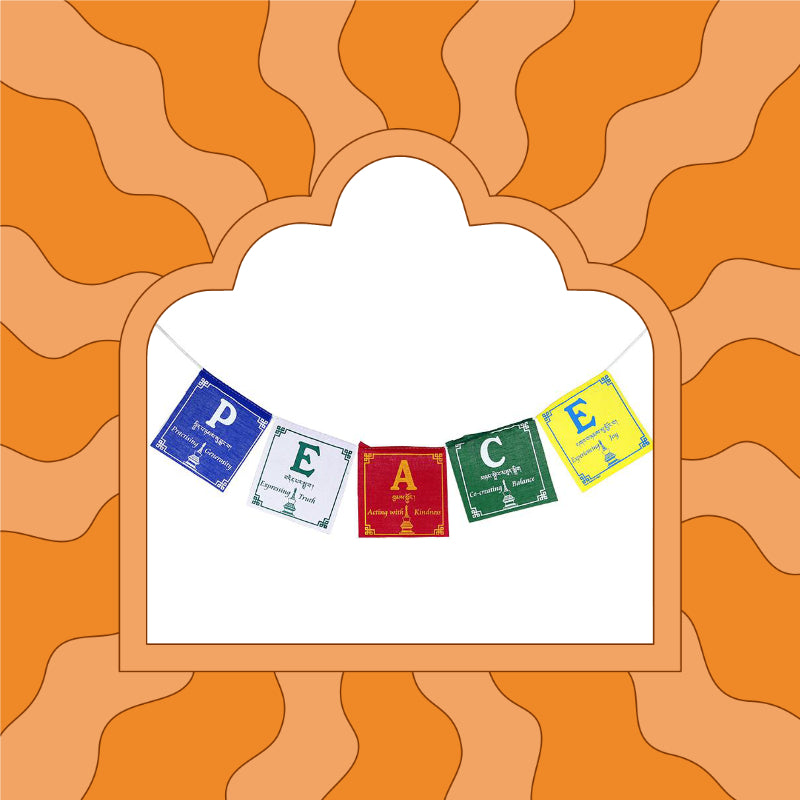 Buddhistische Gebetsfahne "Peace"
Sale price

€8,00
Regular price
Choose options